Daniel O'Donnell
One night only
CANBERRA
Departing Monday 20 March 2017
Returning Tuesday 21 March 2017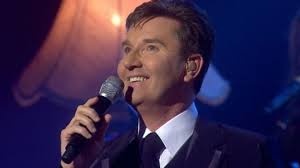 Daniel O'Donnell is Ireland's premier Country Music STAR is back to charm off our socks in a exhilarating concert. This is your opportunity to hear Daniel perform many of his greats and popular songs in Canberra at the Theatre Royal on the Monday 20 March 2017
Email us at This email address is being protected from spambots. You need JavaScript enabled to view it. or call 0269630202
My Fair Lady
Melbourne
Depart Saturday 27 May 2017
Return Sunday 28 May 2017
The Cinderella story about the Cockney flower girl Eliza Doolittle and the appealingly arrogant phoneticist, Professor Higgins, is an endearing tale that charms audiences with its warmth and vivid characters. under direction of Julie Andrews. I could have Danced all Night. With a Little bit of Luck.
Don't miss out!
Email us at This email address is being protected from spambots. You need JavaScript enabled to view it. or call 0269630202
Just a few upcoming and rumoured events.
If you are interested in attending any of these, please email us at This email address is being protected from spambots. You need JavaScript enabled to view it. or call 0269630202 and we can place you on a waiting list.
Also if you hear of any upcoming concert or event you would like to attend, please email us at This email address is being protected from spambots. You need JavaScript enabled to view it. or call 0269630202
Canada & Cruise Alaska
2nd - 25th September 2017
24 Days
Vancouver
Whistler
Canadian Rockies
Jasper National Park
Lake Louise
Meet a Royal Canadian Mountie
Banff
Travel on the Rocky Mountaineer train
Alaskan Cruise
Glacier bay, Skagway
Juneau, Ketchikan
email us at This email address is being protected from spambots. You need JavaScript enabled to view it.

or call 0269630202
ALADDIN
The Musical
3rd March to 6th March 2017
4 Day Tour
Plus
Sydney Mardi Gras Fever
Experience the spectacular SHOWBOAT , the Theatre Show cruising restaurant on Sydney Harbour, featuring the finest Australian ballet talent, Magician and Singers.
Explore the Paddy's Market area, the Darling Harbour Precinct which has lots to offer like the Chinese Gardens of Friendship, The Australian National Maritime Museum, just to mention a few
Climb the SYDNEY HARBOUR BRIDGE. (Note this is an optional extra and an additional cost to the tour.
Partake in the festivities that the Sydney Mardi Gras has to offer, See the Sydney Mardi Gras Parade if you wish.
Cocktail Party at the Novotel
Explore the Northern Beach area of Sydney, including Manly Beach
Spectacular Aladdin the Musical.
Be in the Studio Audience for the Studio 10 morning show
Email us at This email address is being protected from spambots. You need JavaScript enabled to view it. or call 0269630202